Melissa M. Tuttle Honored for Community Service by Ohio State Bar Foundation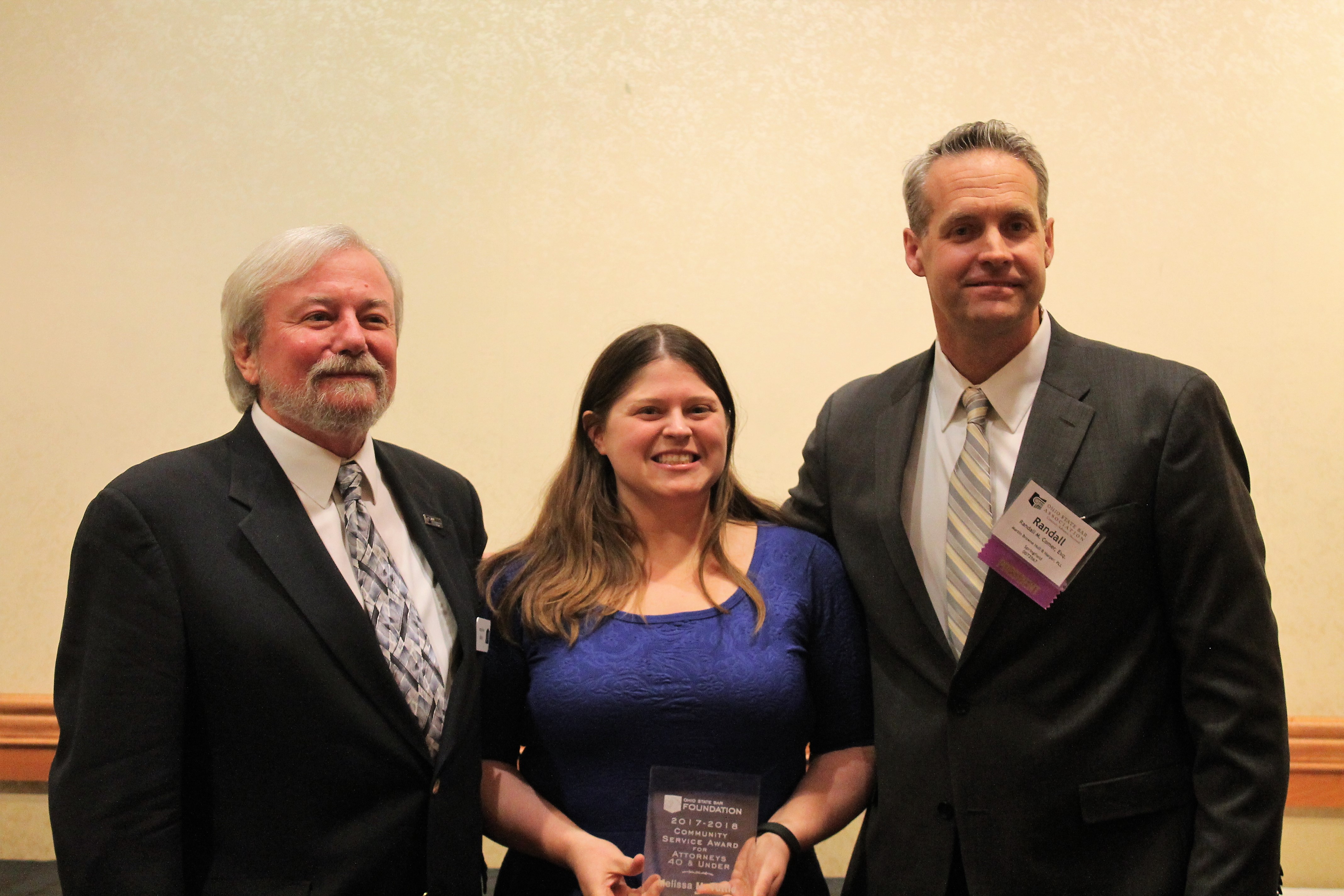 Columbus, OH (Nov. 14, 2017) - Melissa M. Tuttle received the Ohio State Bar Foundation's District 6 Community Service Award for Attorneys 40 & Under on November 14, 2017.
Tuttle is demonstrating to the world the impact and influence attorneys can have on their communities – she is in fact, the very essence of excellence in our profession. Melissa graduated from Capital University Law School and is Clerk of Clark County Common Pleas Court, however, in her spare time, she is leading the next generation of volunteers through her service.
Tuttle is member of the Greater Springfield Chamber of Commerce, Leadership Clark County 2017 class president and current board member, Springfield Arts Council board member, the Springfield Landmarks Commission past vice president, Rotary member, the Springfield Preservation Alliance past board member and First Lutheran Church which she is council vice president and a member of the choir and bell choir. Tuttle is also a local member of the Exchange Club, a national organization dedicated to serving communities through diverse programing.
When asked about Tuttle's work in her community, Ohio State Bar Association President, Randall Comer wrote, "This is an individual who is relentless in doing her part to make her community better, both through her elected office and in giving freely of her time, talent and treasure."
About the Award
The Community Service Award for Attorneys 40 and Under is presented to attorneys, 40 years of age or younger, who contribute substantial time and effort in service to a local social service or to a local civic, artistic or cultural organization. The service must be outside the recipients' practice of law and given without compensation. Emphasis is placed on current service. Recipients represent the ideals of the legal profession and, by example, are a credit to the profession.