Merry M. Saunders Honored for Community Service by Ohio State Bar Foundation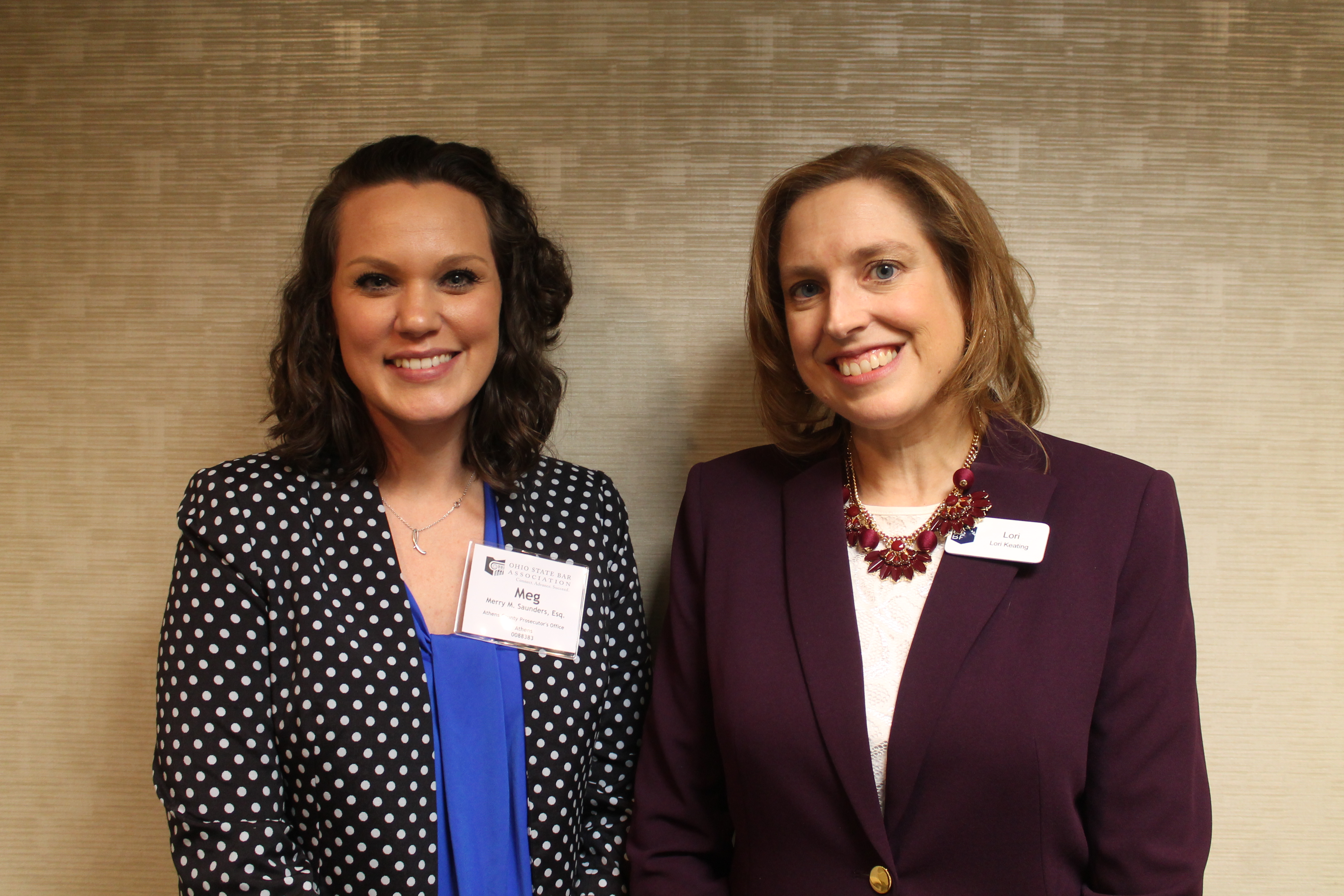 COLUMBUS, OH (March 2, 2018) – Merry (Meg) M. Saunders received the Ohio State Bar Foundation's District 17 Community Service Award for Attorneys 40 & Under on February 28, 2018.
Saunders is demonstrating to the world the impact and influence attorneys can have on their communities – she is an outstanding example of what is right about the legal profession. Saunders graduated from Western Michigan University Thomas M. Cooley School of Law and is the First Assistant Prosecutor with the Athens County Prosecutor's Office. Since she began there in 2011, she has become more involved in drug related offenses. In her spare time, she is leading the next generation of volunteers through her service.
With devastation of the opioid crisis throughout the state, Saunders is devoted to assisting individuals formerly addicted to drugs know their worth and understand that they can change their lives. She serves those in her community by making herself available at all hours of the day and has notably been a resource for those individuals to help find jobs, find housing and be a listening ear. Saunders has also spent time at schools around Athens County, speaking to middle school and high school students about the effects of drugs and alcohol and the legal consequences they carry.
Saunders attends opiate task force meetings to help combat the drug epidemic in Athens County and works with participants to receive treatment through the first prosecutor based vivitrol program through the Athens County Prosecutor's Office. She also speaks at Community Forum Events and attends a Parent Support Group.
As described by her colleague and nominator, Keller J. Blackburn, "When hope is lost, she is free of judgment and opens her heart to those who long to be whole again. Old circles of friends can lead recovering addicts to resume their addictive behaviors, Meg is a new friend."
About the Award
The Community Service Award for Attorneys 40 and Under is presented to attorneys, 40 years of age or younger, who contribute substantial time and effort in service to a local social service or to a local civic, artistic or cultural organization. The service must be outside the recipients' practice of law and given without compensation. Emphasis is placed on current service. Recipients represent the ideals of the legal profession and, by example, are a credit to the profession.