Ohio State Bar Foundation celebrates Duriya Dhinojwala as recipient of John and Ginny Elam Pro Bono Award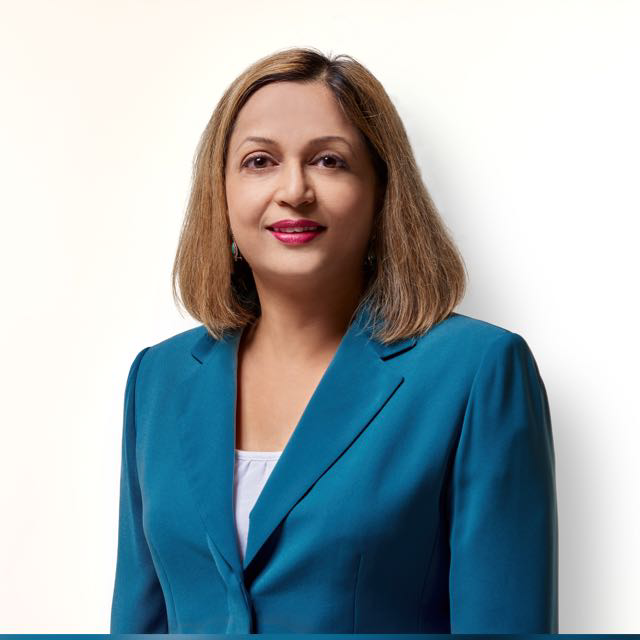 Columbus, OH (October 2021) – The Ohio State Bar Foundation (OSBF) is pleased to announce Duriya Dhinojwala as the recipient of the 2021 John and Ginny Elam Pro Bono Award. The Elam Pro Bono Award was established in 2007 to recognize exceptional pro bono work in the state of Ohio and is given out by the John and Ginny Elam Pro Bono Award Selection Committee.

With the help of the late Supreme Court of Ohio Chief Justice Thomas Moyer, Ginny Elam created the award as a tribute to her late husband John Elam, who was an advocate for attorneys to provide public service through pro bono activities. John Elam generously donated his own time and talents to support the Legal Aid Society of Columbus, as well as other groups working to provide access to the courts for those who are disadvantaged.

Nominees for the John and Ginny Elam Pro Bono Award are solicited each year and are evaluated on their history of providing, facilitating, or encouraging the delivery of pro bono services, to persons of limited means or to charitable, religious, civic, community, governmental and/or educational organizations.

Dhinojwala is honored for her commitment to pro bono work, especially through her efforts to establish a pro bono committee at her law firm. She is a board member and volunteer attorney at Community Legal Aid Services where she mentors and offers guidance for lawyers. In addition, Dhinojwala regularly volunteers and serves the Indian-American and Asian-American community in Northeast Ohio.

Dhinojwala founded the Neighborhood Law Clinic in downtown Akron in 2017, and since its inception, the free legal clinic has served more than 200 people. She organizes volunteer attorneys, secures funding, and provides legal advice to low-income people, who might otherwise fall through the cracks. Throughout the pandemic, she has also organized virtual free clinics to continue serving the public through her pro bono work.

"Duriya's ability to lead with ideas and serve extends to many other organizations, and she tries to transform lives through justice to make her community a more equitable place," said Supreme Court of Ohio Chief Justice Maureen O'Connor in her remarks honoring Dhinojwala. "We're grateful for the tireless work of this outstanding Ohio lawyer."

The Elam Award was presented to Dhinojwala by Supreme Court of Ohio Chief Justice Maureen O'Connor at the annual Ohio State Bar Foundation All Rise Virtual Annual Awards Celebration on October 1. To watch the Chief Justice's remarks and Duriya Dhinojwala's acceptance speech, visit https://osbf.org/2021awards.